It's new planner season in case you didn't know.
This happens twice a year – once in May/June (for academic planners) and again in the fall (November/December) for annual calendars. We're smack-dab in the middle of prime planner/calendar buying season right now. And if you are like me and love to try them all out, it's kind of like Christmas came early!
I have a friend who told me not too long ago that she wanted me to help her with setting up a planner for 2022. I was so flattered at her request, and I can't wait to geek out on helping her with this new endeavor. But as I reflected on what we might discuss and how I might help her, it got me to thinking of a few questions I wanted to start with when we talked. I thought I would share them with you in case you might be looking to start fresh in 2022 with a new planner setup.
So, let's dive in, shall we?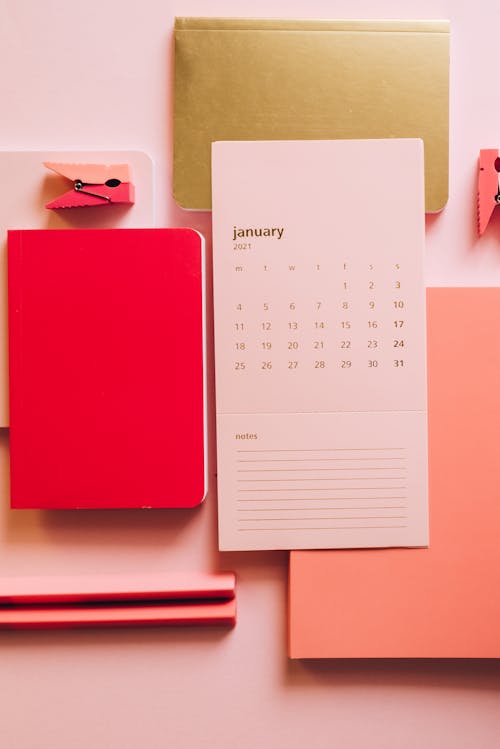 First Question: For what do you want to use a planner?
Here are some options to consider:
Memory keeping
Schedules/time management
Projects
Task tracking
Team management/family management
Household management
Each use may require a different style planner. For example, if you are primarily using a planner to keep memories, journal, add photos, and memorabilia, you may find a blank notebook or unstructured day-per-page format the best to use. In the past five or so years, the scrapbooking movement has morphed into a creative planner movement. There are many options available for this type of creative memory keeping/"planning." A bullet journal also lends itself to a creative outlet if you are looking for a blank slate to do whatever strikes your fancy.
If you are managing a schedule or keeping close track of your time, then a planner with a timeline will be important to you. Depending on how you manage your schedule, you may find that a weekly planner is plenty. Or you may decide that you want a daily planner so that you can keep detailed records for each day.
If you are managing projects, then you may need a combination of a calendar for deliverables and due dates as well as some type of project management pages to help you track key tasks, deliverables, and timelines. If you are managing a team, and that would include your family, you may need a blend of a project-based and schedule-based planner. You may need to coordinate multiple schedules, key activities, contacts, and more.
For project-based and team-based planning, you will probably find that you're going to need a certain amount of flexibility, too. Something that will help you to keep all the project/team schedules and deliverables organized as well as something with some ability to adapt as projects and team dynamics evolve over time.
Get clear about your purpose first – Why do you want a planner? What are you trying to accomplish by having one? Take some time to think about this, jot down some notes, and really mull it over. If you do this, it will help you to do a better job of moving to the next step –
Once you know what your purpose is, you can tackle the packaging.
This is misleading, because you may be thinking "Ok, you just told me not to put the "pegs in the holes" and now we're talking about packaging. Isn't that the same thing? Not really. There's a little more to consider here.
Second Question: Think about where you may use your planner.
Will you be taking it with you on the go? If you are like me, you may want to have your planner with you everywhere you go. In which case, you'll need something portable and compact. A larger planner can be bulky and cumbersome to tote around on a daily basis.
However, you may decide you don't need your planner everywhere you go and that you'd rather opt for something that you would leave on your desk. This would enable you to have a potentially larger planner without the worry of weight and bulk to deal with.
There is a trade-off in size and weight to be considered when you are thinking about this. What is more important to you? The amount of space that you need to capture notes, ideas, and schedules, or the portability and accessibility?
I used to carry an A5/Half-letter daily planner. For years, that was my go-to. I needed the space for meeting notes, project plans, and team schedules. And when I wasn't working full-time, I downsized to a smaller, more portable weekly view. It was more important to have my planner with me (tossed in a diaper bag on many occasions) than it was to have copious amounts of space for note-taking. My life was different. My needs were different.
Nowadays, I opt for a smaller, A6 size planner. Most of my work-related planning is done online through my work calendar and a more petite planner suits my needs for personal tasks and calendaring. I like the portability this size offers and have not had a need for a larger size page for the most part. And when I do, I simply fold the paper and stick it in my smaller planner.
And finally, think about how much flexibility you need.
Do you find that you are happiest when everything is pre-configured for you, and you just have to fill in the blanks with your own dates and information? Or do you prefer to have a certain amount of control over the structure of your planner – with customizations for each section of the planner? Backing up to the first question – how you are going to use your planner – will drive some of the answers to this third question as well.
If you need the flexibility to add/remove sections, create custom inserts, move things around, etc. then you are most likely going to want something that will allow you to do so easily. A ring-bound or disc-bound system would work great for this purpose. Think about Filofax, Franklin Covey, or one of the many disc-bound systems on the market. There are many styles of inserts available, and you can customize a planner like this to your heart's content. Each of these planners offers multiple sizes, also, so you can choose the size, style and setup that suits your needs.
If you are more interested in just being able to sit down and plot out a calendar and/or task list quickly without having to invest in a lot of inserts, then a bound planner may be more your style.
From there, you can consider whether you want a coil/spiral-bound planner or a book-bound planner. There are a plethora of options on the market. Some popular coil-bound planners include Erin Condren and Plum Paper. (Among many, many others) Plum Paper offers the ability to customize your inserts and include additional sections. So, you have some flexibility with the setup and still retain a coil-bound system. (They also offer unbound inserts you can put in a ring- or disc-bound planner)
The Japanese planner market has exploded in popularity in the past few years. Hobonichi, Jibun Techo, and Mark's System are just a few of the popular brands. These offer high-quality, ultra-thin papers with a minimalist vibe featuring well-thought-out designs. Most are book-bound and come in a variety of sizes as well. From A5 down to the petite A6 size for maximum portability.
Book-bound planners offer a compact setup and lightweight portability. However, you do give up some flexibility in terms of your setup and the ability to add things as needs arise. There are ways around this (tip-in's anyone?) but you're essentially able to make it work if you need to.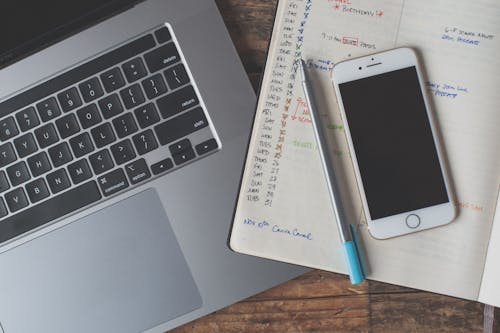 So where does this lead you?
What ideas are now percolating in your brain? Have you come up with a clearer picture of what you might want in a planner?
I hope this has helped you to crystalize a few things as you consider a new planner.
And remember, when all else fails, what is most important is to get all the things out of your head and accounted for somewhere. Whether that is Google Calendar, your phone's calendar, a fancy planner or just a plain notebook. Aplain notebook makes a great, customized "planner" if you want to have the ultimate control over how you plan. Investigate the Bullet Journal method if this interests you.
I'm a big proponent of getting things out of my head and into some format that I can record and track it. I think it has helped me to be a more efficient and effective employee, wife, mother, and member of the communities I am involved in.
I hope you'll share in the comments below any thoughts that this might have sparked for you.
If you have any questions about planners, I'd be happy to share any information I can with you. It's a passion of mine, a hobby I enjoy, and a guilty pleasure I indulge in. You can find out more about my planner obsession over on my YouTube channel if you are interested!